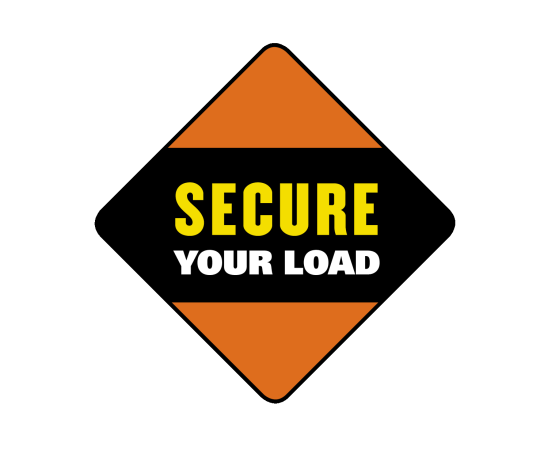 "Secure your load as if everyone you love is driving in the car behind you." -Robin Abel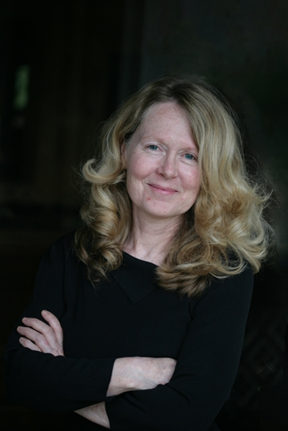 For speaking engagements, Robin Abel can be reached at:
Phone: +1 (425) 430-8204
Email: lazyjane2@comcast.net
---
Robin Abel is a Northwest native whose life was altered by the incident that nearly killed her daughter Maria. She would prefer to live a quiet life with her dogs Mac and Jane, and her garden, but is compelled to share this story in order prevent future tragedies caused by unsecured loads and road debris.
Since her daughter's incident in 2004, she has changed two Washington State laws, making an unsecured load that significantly injures or causes death or property damage a crime with possible jail time/fine, and making victims eligible to apply for Crime Victim's Assistance. On a national level, she has had authorization language in two transportation bills. In 2015 she was awarded the nation's highest road safety award for Public Service at the Lifesaver's conference in Chicago.
Background
---
"Woman's crusade against unsecured loads leads to national law"
http://www.seattletimes.com/news/womans-crusade-against-unsecured-loads-leads-to-national-law/
---
According to a recent study by the AAA Foundation for Safety, more than 200,000 crashes in the past four years were caused by road debris. What's worse? The study showed that road debris resulted in approximately 39,000 injuries and 500 deaths between 2011 and 2014. Here's another startling statistic: As a nation, we spend up to $11.5 billion on litter, and it is estimated that 20 to 40 percent of that litter is from unsecured loads.
---
http://www.cnn.com/2016/08/11/health/road-debris-deadly-hazard/index.html
The Deadly Toll of Road Debris
By Sandee LaMotte, CNN
Updated 11:54 AM ET, Thu August 11, 2016
(CNN) — On June 6, 2006, 29-year-old Matthew Reif of Phoenix lost his life in a car accident. The killer? A small piece of unsecured scrap metal that flew off the truck ahead of him, smashing through his windshield. "It impaled his heart, killing him instantly," said his father, Paul Reif. "Someone was hauling a load of junk, and it wasn't secured properly. "He was living his life, as healthy as could be," said Reif, crying softly. "Then suddenly, poof. I guess we have to be thankful there was no suffering."
Robin Abel's 24-year-old daughter, Maria Federici, was luckier. She didn't die in 2004 when a piece of particle board escaped from the back of a rented trailer and broke her windshield. Instead, she was nearly decapitated as the debris crushed every bone in her face. "At first, they told me she wouldn't survive," Abel said as she too broke into tears. "I donated her organs that night, and then they called and said 'come back; she's still alive.' "
Her recovery was long and painful. Maria had seven surgeries and had to learn to swallow, talk and walk again. She is also blind. "When you see what someone has to live through and what they have to endure because of such a simple thing --securing a load on a car -- it's very heartbreaking," said Abel.
If you think these terrible tragedies are freak accidents, think again. According to a new study by the AAA Foundation for Traffic Safety, road debris played a role in more than 200,000 crashes reported to police from 2011 to 2014, killing more than 500 people and injuring another 39,000. AAA says that's a 40% increase since 2001, when the foundation first studied the problem. The AAA numbers echo a Government Accountability Office study from 2012. Based on data from the National Highway Traffic Safety Administration, the GAO found higher numbers: 440 deaths, 10,000 injuries and 51,000 incidents in 2010 due to accidents involving unsecured loads.
The GAO study also found that more deaths and injuries occurred in states that had fewer laws in place to deal with offenders. That's something that can be changed, says Abel, to both save lives and give survivors a way to pay for medical expenses.
"In order to make a victim eligible for crime victim's compensation, it had to be at least a gross misdemeanor," said Abel, who lives in Renton, Washington. "When my daughter was injured, I was told she couldn't be a victim because there was no crime. It was a littering offense." It made me so angry that [the driver] got nothing more than a ticket for littering," Abel continued. "I knew that I had to change this for others. People shouldn't be allowed to just throw things in the back of their truck and drive off."
Since her daughter's accident 12 years ago, Abel has been working tirelessly to bring the dangers of unsecured loads to the attention of the public and lawmakers. Her first success was in 2005, when Washington lawmakers passed "Maria's Law," which imposes jail time and up to $5,000 in fines to anyone who fails to properly secure their load and causes substantial bodily harm.
Today, all 50 states have laws that make unsecured loads illegal, says AAA, with fines that range from $10 to $5,000. But only 16 states list jail time as a possible punishment for offenders, and only 11 states impose fines above $500.
"That's pathetic," said Abel. "If we don't make penalties stiff enough, it's just junk off the back of the truck."
Education is also a big part of Abel's crusade. Using the slogan "Secure your load as if everyone you loved were in a car behind you,"she successfully petitioned to have an educational module added to the Washington State Driver's Guide. It will soon be used as a model for driver's education programs in all 50 states.
Abel also took her campaign to Washington, and after years of effort, she celebrated in December when President Barack Obama signed the National Transportation Bill into law, including what she calls 'her paragraph."
This stated that "federal grant funds for state-run safety campaigns raising awareness about the dangers posed by unsecured loads are currently eligible under State Highway Safety Programs (23 U.S.C. 402). Therefore, the Committee encourages states to address unsecured loads the next time they submit their State Highway Safety Program for approval by the Secretary."
"It's a simple paragraph but it works,"Abel said. "It says we acknowledge it's a serious safety issue, there's grant money available, and we encourage states to use it to do something about unsecured loads."
"And I can help a state with that,"Abel continued. "I can tell them some of the shortcuts and things that we've done on a grass-roots level that can help them put this in action."
Abel's grass-roots movement is made up of survivors and family members of those who were victims of unsecured loads. Paul Reif is one, joining not long after Matthew died. He also meets with community leaders, local politicians and the media, educating anyone who will listen on the dangers of road debris.
Abel and Reif say much of the safety message is common sense, if only people would stop and ask themselves these simple questions:
Have I overloaded my vehicle or trailer?
Have I tied large objects directly to the vehicle?
Is the entire load secured at the back, sides and top with rope, netting and straps?
Is there any chance something might fall or blow out of my vehicle?
What would happen to my load if I hit a bump, had to brake suddenly or was hit by another vehicle?
Would I feel safe driving behind my secured load?
And if you think that once something has fallen safely off your vehicle, it's OK to just keep on trucking, consider this: AAA found that over a third of all deaths from road debris were caused by drivers swerving to avoid an object in the road.
Even though Abel's daughter Maria is now 36 and has her own life, her mother isn't planning on stopping her campaign to save others. She's also written a book about her experiences, "Out of Nowhere."
"This terrible tragedy took away everything, my daughter's health, all my money, everything," said Abel, breaking into tears again. "I'm devastated that it was my daughter that was hurt. But I'm thankful that I have this opportunity to help. Because I know I've already saved lives."
---
National Transportation Bill December 2015 – "Fast Act"
https://www.fhwa.dot.gov/fastact/
"The Committee is concerned about the dangers posed by unsecured loads on noncommercial vehicles. Federal grant funds for state-run safety campaigns raising awareness about the dangers posed by unsecured loads are currently eligible under State Highway Safety Programs (23 U.S.C. 402). Therefore, the Committee encourages states to address unsecured loads the next time they submit their State Highway Safety Program for approval by the Secretary.
---
RCW 46.61.655
https://app.leg.wa.gov/rcw/default.aspx?cite=46.61.655
Washington State Law
Substantial injury or death, driver faces up to 1 year jail sentence + $5,000 fine
Property damage, driver faces 90 day jail sentence + $1,000 fine
Victims are eligible to apply for Crime Victims Compensation (state fund)
---
Tailgate Talk
---
Government Accountability Office (GAO) Report
---